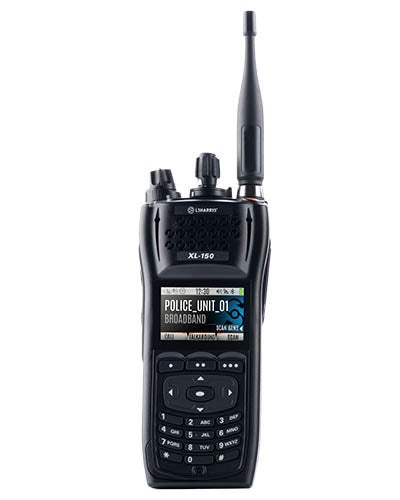 Value-Packed. LTE-Capable. Single-Band P25.
Challenging environments are a given. Combining a 1.5/4.0 watt max amplifier and dual speakers with advanced noise cancellation, the XL 150P comes in loud and clear. On the fireground, Bluetooth® integration with leading Self-Contained Breathing Apparatus (SCBA) improves in-mask audio and elevates communications quality. 
Secure and Easy to Use.
Compact and ergonomic, the XL 150P is designed for fast, easy, glove-friendly operation. Encrypted voice and data protect critical communications and an intuitive full color menu simplifies operations. An antenna, battery, belt clip and single-bay charger come conveniently bundled.