Your Connection When the Heat is On
Rock-solid and engineered to withstand anything the environment can throw at it, including your mission. Built to exceed today's toughest industry standards. And yours.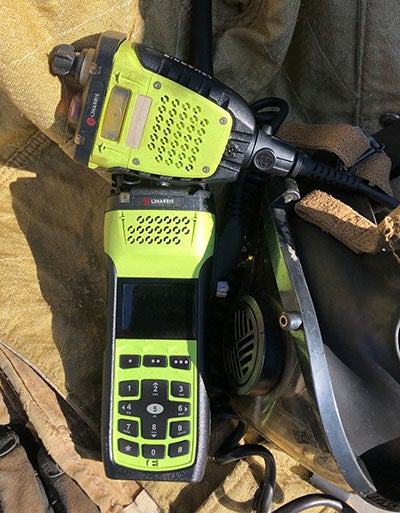 Just how tough is the XL Extreme 400P?
Dropped ruthlessly from 10 feet multiple times
Broiled at 500°F for 5 red-hot minutes
Shocked at 350ºF for 15 minutes 6 times
Torched at 1700ºF for 10 scorching seconds
Frozen and not letting go 
Drowned at 5 meters for 4 wet hours
Abraded with corrosive salt water and humidity 
Tumbled for 3 dizzying hours
Vibrated for up to 3 teeth-chattering hours
Stretched  up to 35 pounds
Compressed up to 442 excruciating pounds
That tough.