C-Target 6 ASV
The vehicles are highly survivable, built with aluminum hulls for ease of repair. Operated using the ASView-T Control System, C-Targets can operate individually or as part of a swarm. The system allows up to four target vessels to be commanded over a single radio network allowing multiple target maneuvers to be undertaken.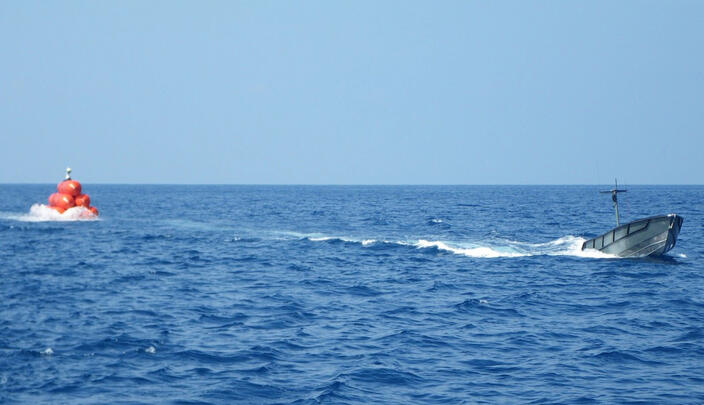 Safety Features
ASView-T has built-in safety features, including an emergency-stop button on the console and a safe mode on loss of communications.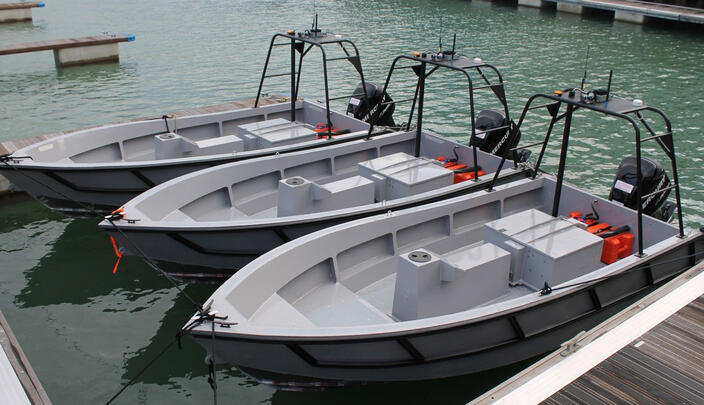 Radio System
ASView-T as standard is delivered with a UHF point-to-multipoint radio system and can be optionally supplied with an L-Band video feedback system.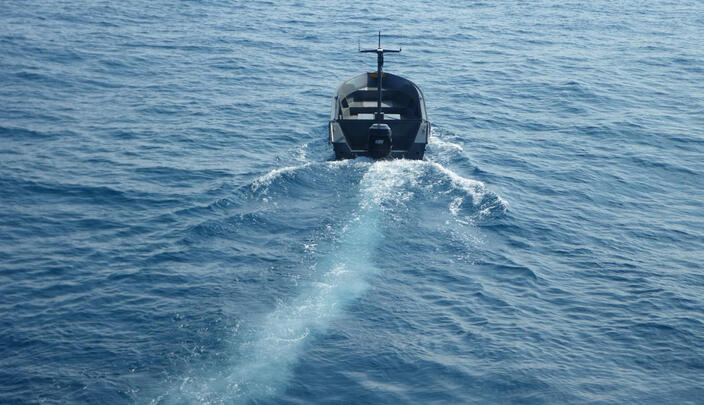 Target operators
Target operators can manually teleoperate the target or plan and execute a waypoint based on the mission plan.
The operator is provided a touchscreen user interface, a video feedback screen, joysticks and buttons required for manual teleoperation.