ASView Control System
The ASView control system comprises:
• ASView-Core vessel interface manager and autonomy processor
• ASView-Base server / radio enclosure located on land or a mothership
• ASView-Bridge graphical operator user interface
• ASView-Helm portable remote controller
Using ASView, vehicles can be controlled manually or to follow pre-programmed routes that can be updated at any point through an easy to use PC based graphical user interface. Its industry leading proven performance enables operational cost efficiencies, continual access to remote ocean locations and removal of humans from dangerous and hostile environments.
Control modes include waypoint and line following, heading and track hold, station keeping and remote control.
In addition to its standard control modes, ASView has an advanced autonomy system which enables COLREG-aware autonomous navigation and path planning.
ASView is safety assured with its emergency stop safety function as well as an AIS-based last response system which disengages the propulsion system.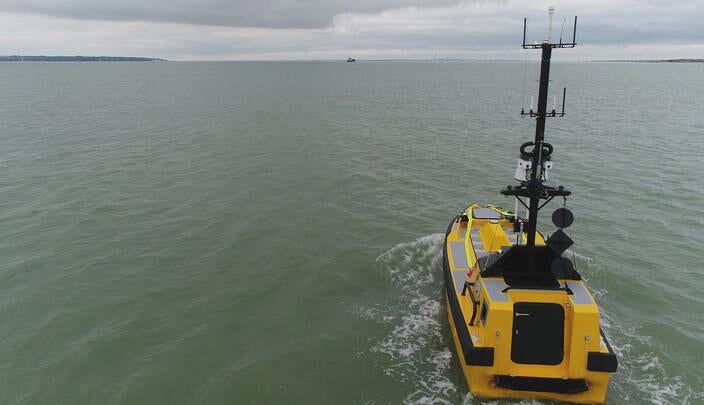 Powering more than 100 autonomous vehicles at sea
In continuous development since 2008, ASView has been deployed on more than 100 unmanned new-build and retrofitted vessels.