L3HARRIS IN CANADA DELIVERS AIRCRAFT COMPONENTS PROTOTYPING AND MANUFACTURING SOLUTIONS BEYOND THE ORDINARY TO MEET THE MOST CHALLENGING REQUIREMENTS
With many years of experience, we have developed a unique Canadian capability to support customers, especially when their requirements are not routine. All our projects are managed by certified project management professionals (PMP*) to ensure that projects are completed on time, on budget and meeting original goals. 
 * The PMP® is recognized around the world as the gold standard in project management.
Our pool of innovative engineers and technologists employ the most up-to-date engineering processes in a flexible manner to optimize requirements — whether to meet a special prototyping need or for future volume production. Examples of completed projects range from a unique flight test engine pylon to a production aircraft exit door. A structured, yet flexible approach to engineering allows for solutions that are tailored to customer requirements.
Adequate testing is essential to give confidence that the product will successfully meet customer requirements. L3Harris employs an objective, formal, systems engineering process to assess the comprehensiveness and adequacy of a ground test program. Our capabilities range from complete aircraft tests to testing of individual components. We are staffed with a team of experienced designers, test engineers and technologists, and technicians who possess the necessary skills and experience to design and build effective test rigs, perform the tests and to gather accurate test data. 
We have the skilled workforce and technology necessary to manufacture aerospace components and sub-assemblies. Our strength lies in the ability to complete demanding projects from start to finish. We could be your partner from design to production, offering the best value solution which may include managing sub-contracting activities.
We provides fast and reliable component repair and overhaul services for Bombardier and Airbus aircraft, as well as on its current long-term ISS contract including the F/A-18 and CT-114. We are approved by original equipment manufacturers, military agencies and civil regulators for a broad range of services.
List of services
Metallic, sheet metal and composite repairs
Design and manufacturing of minor and major tooling
Manufacturing of components and spares
Repair and overhaul of structural/electrical and composite components
Fabrication of electrical and mechanical assemblies
Non-destructive testing (NDT)
Featured News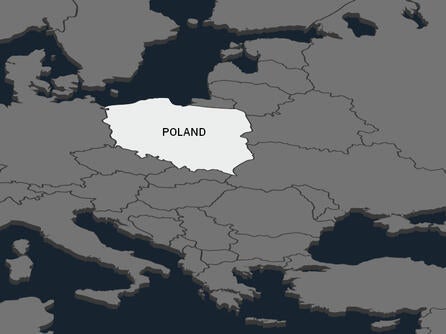 Press release | 09. 07. 2023
L3Harris Expands European Presence with Sensor Manufacturing Facility in Poland
L3Harris Technologies is expanding its footprint in Europe by creating an advanced electro-optical/infrared (EO/IR) engineering and manufacturing facility in Poland. The site is expected to be operational early in 2024.
Related Domains & Industries
Solutions that solve our customers' toughest challenges.
view all capabilities