L3HARRIS HAS THE EXPERIENCE AND PROVEN PERFORMANCE TO DEVELOP AND MANAGE YOUR AIRCRAFT AND NAVAL INTEGRATED DATA ENVIRONMENT (IDE) SOLUTION
The ability to securely share accurate information in near real-time and collaborate using common data, among all stakeholders, is a capability that offers substantial benefits to maintaining operational readiness, but it can be a potential liability if not done correctly. We have both the experience and the forward vision to develop and manage IDE solutions by integrating people, systems and data. This approach truly delivers operational performance improvements by embracing new thinking while managing the risks and potential vulnerabilities. 
A KEY PLAYER IN THE DEFENCE INDUSTRY
L3Harris is Canada's largest In-Service Support (ISS) integrator on several programs for the Canadian Department of National Defence (DND). All fleets under L3Harris ISS have multiple requirements for an Integrated Data Environment (IDE). Over the past two decades, we have gone through the digitalization process on many DND platforms to offer the most modern IDE and associated solutions, enabling optimization and efficiencies in delivering mission-readiness. 
WE PUSH THE BOUNDARIES TO OFFER THE BEST IDE SOLUTION FOR YOUR NEEDS
Our IDE uses multiple enabling systems, integrated with interface protocol to control and manage the product configuration information from a centralized data center.  The IDE systems reside in the MAS private and secured cloud with Interactive Electronic Technical Manual (IETM) instances on our customers' deployed environment. It is made of various Web services and cloud-based desktops, laptops or tablets to deliver all the functionalities required by our customers. The collaboration environment allows users to act on Product Configuration Information (PCI) and is supported by our Product Life Cycle Management (PLM) solution, which provides managers, engineers, operators, maintainers and all stakeholders with an integrated Single Source of Truth environment. 
Featured News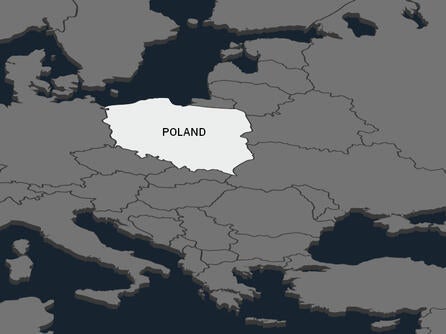 Press release | 09. 07. 2023
L3Harris Expands European Presence with Sensor Manufacturing Facility in Poland
L3Harris Technologies is expanding its footprint in Europe by creating an advanced electro-optical/infrared (EO/IR) engineering and manufacturing facility in Poland. The site is expected to be operational early in 2024.
Related Domains & Industries
Solutions that solve our customers' toughest challenges.
view all capabilities