L3HARRIS: A KEY PARTNER FOR YOUR VP/ITB OBLIGATIONS 
A core element of the new Canadian government approach to major procurements is the Value Proposition (VP) obligation. The VP, a fundamental pillar of the Industrial and Technological Benefits (ITB) policy, requires bidders, on major defence procurement programs, to compete not only on price and technical merit but also on the bidder's commitment to undertake work in Canada. In fact, the VP evaluation accounts for a minimum of 10 percent of the overall proposal evaluation score.¹
As a renowned Canadian company with operations across Canada and an enviable ITB track record, L3Harris can make your team's VP more valuable, providing a real, competitive advantage.  
WE HAVE A SOLUTION FOR YOUR VALUE PROPOSITION REQUIREMENTS 
At L3Harris, we will work with you to develop a comprehensive value proposition that will ensure you obtain the highest possible VP score for your proposal.  
WHY CHOOSE L3HARRIS? 
Extensive experience in meeting contractual IRB/ITB obligations
Strong and reliable Canadian workforce
Facilities located across Canada
Solid Canadian supply chain (comprised of Small and Medium Business (SMB) suppliers located throughout Canada)
Investment in Research & Development (R&D) either in-house and/or with Canadian universities and SMBs
 ¹ The Defence Procurement Strategy released in February 2015 changed Canada's Industrial and Regional Benefits (IRB) policy into the Industrial and Technological Benefits (ITB) policy. Like the IRB policy, the ITB policy requires that bidders invest in Canada equivalent to 100 percent of contract value. Under the ITB policy, bidders must submit value propositions that will be a weighted and rated element during bid evaluation.
 
Featured News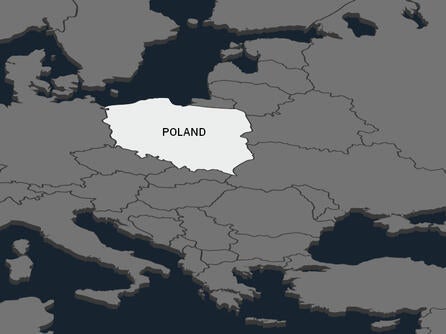 Press release | 09. 07. 2023
L3Harris Expands European Presence with Sensor Manufacturing Facility in Poland
L3Harris Technologies is expanding its footprint in Europe by creating an advanced electro-optical/infrared (EO/IR) engineering and manufacturing facility in Poland. The site is expected to be operational early in 2024.
Related Domains & Industries
Solutions that solve our customers' toughest challenges.
view all capabilities