Weapon Handling System and Storage System
L3Harris' wide experience in Weapon Handling Systems (WHS) led to several modular designs tuned to satisfy a wide range of customer requirements.
Tailored to customer needs, our WHS can meet the most exacting requirements and can be operated manually, remotely or automatically, allowing fast loading/unloading operations without risk for personnel and material.
The system includes storage equipment and all the loading unloading devices/subsystems to transfer the weapon from the storage position to its launching device.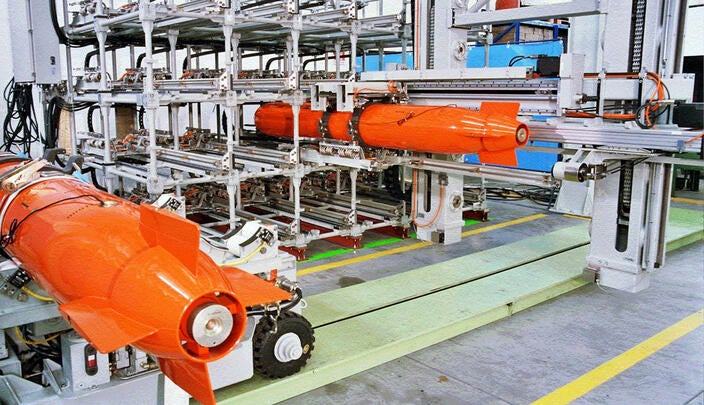 Intelligent Design
We design weapon storage position to protect the weapons and assure the availability even after a shock event. Operational capabilities reach up to sea state 5.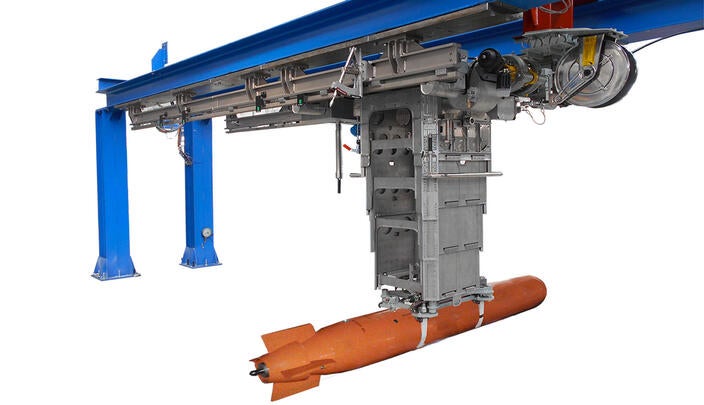 Customization Options
Other equipment such as launcher rails, electrically powered transport dolly, storage special fittings are available.
Features
Fully automatic, remote and manual control available 
Weapon continuously restrained throughout the entire operation
Fail to safe system
Modular design easy adjustable to customer specific requirements
Short reloading time
Multiple weapon simultaneous handling
Safety device available in case of missile accidental firing and warhead ignition
Shock qualified design
Available designs for:
NATO-compatible lightweight torpedoes; e.g., MK46, MK54 and MU90, etc.
Air-to-surface missiles; e.g., AGM114 Hellfire and Marte MK2, etc.
Heavyweight torpedoes
Decoy rockets
Weapon Handling Systems and Storage Systems for Surface Combatants Gallery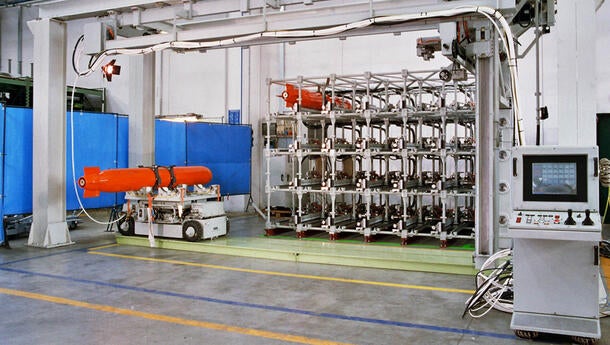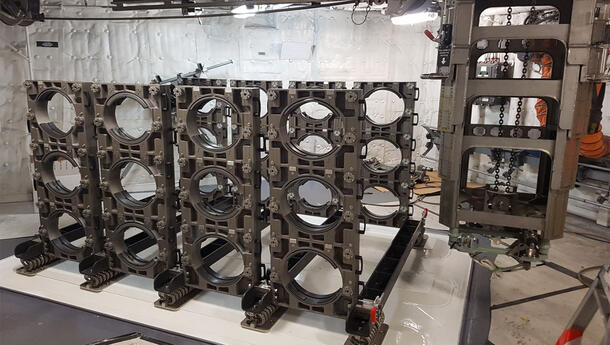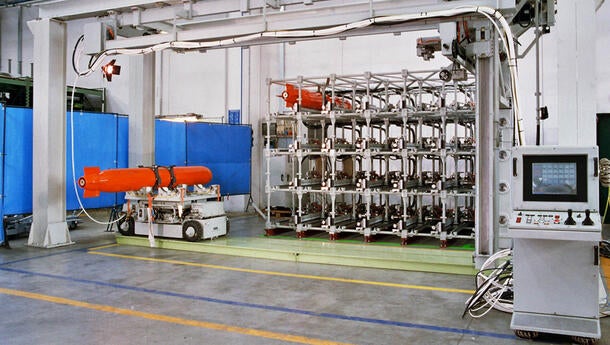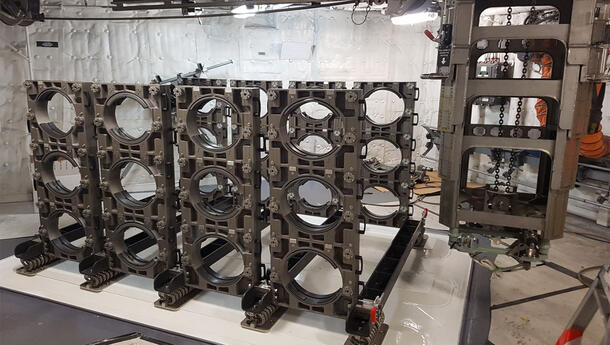 Features
01
Weapon Handling System 1
02
Weapon Handling System 2
Related Domains & Industries
Solutions that solve our customers' toughest challenges.
view all capabilities