Weapon Handling System and Storage System
L3Harris' wide experience in Weapon Handling Systems (WHS) led to several modular designs tuned to satisfy a wide range of customer requirements.
Tailored to customer needs, our WHS can meet the most exacting requirements and can be operated manually, remotely or automatically, allowing fast loading/unloading operations without risk for personnel and material.
The system includes storage equipment and all the loading unloading devices/subsystems to transfer the weapon from the storage position to its launching device.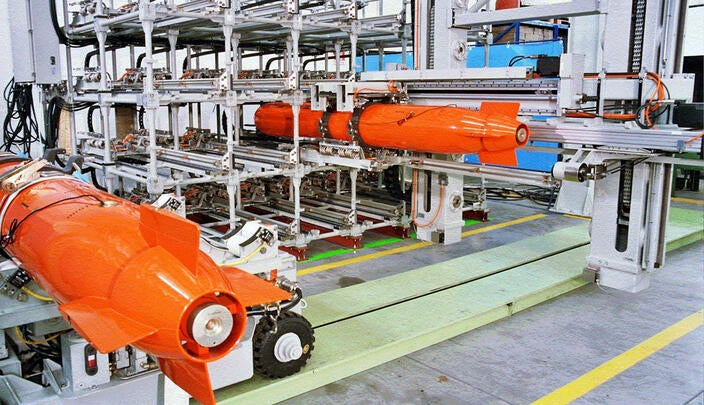 Intelligent Design
We design weapon storage position to protect the weapons and assure the availability even after a shock event. Operational capabilities reach up to sea state 5.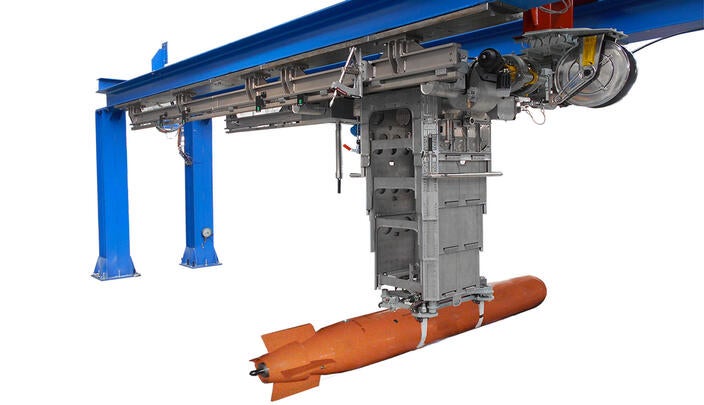 Customization Options
Other equipment such as launcher rails, electrically powered transport dolly, storage special fittings are available.