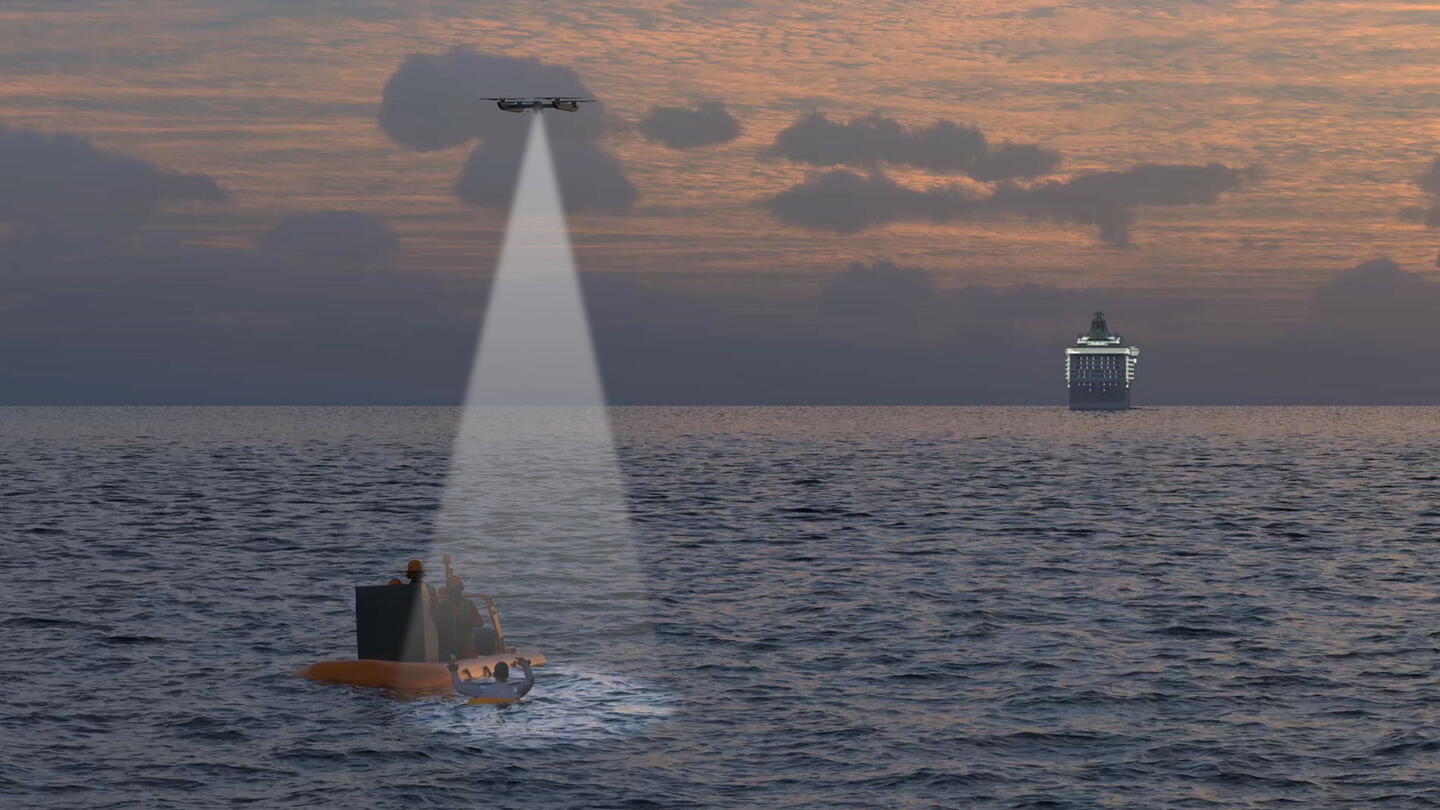 Automatic search area and path (ship track, environment data)
Autonomous navigation
Automatic detection and recognition
Automatic take-off and landing
Real-time imaging with onboard recording
 
Structure Frame and Fitting
The drone is a quadcopter platform designed for the marine environment with target recognition and autonomous navigation capabilities.
The whole mission can be monitored through the control unit by the operators, who can take direct control of the drone at any time.
The software analyzes all images taken by a daylight camera and an infrared camera, looking for the MOB across the sea surface.
The classification and recognition is performed by machine-learning running on the on-board controller.
The images of the scanned area are localized on the scenario map of the console for visual inspection.
The control station and the drone exchange commands and telemetry through a Wi-Fi radio link.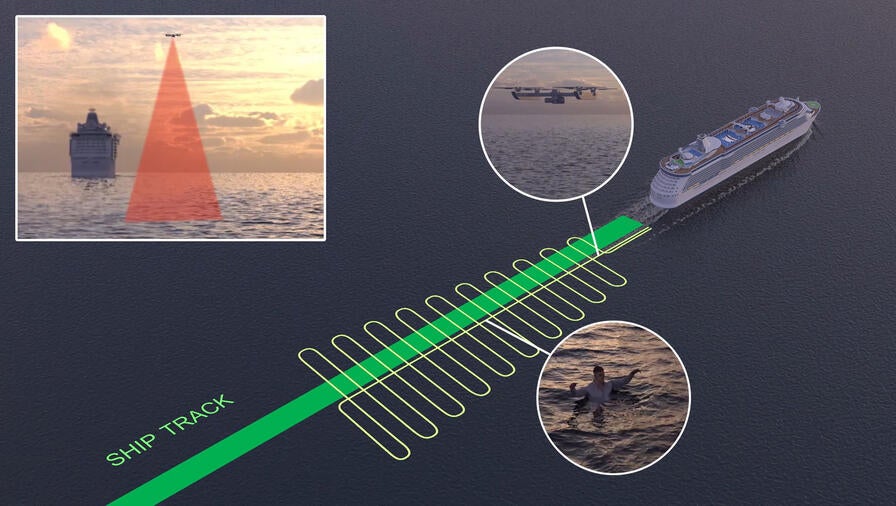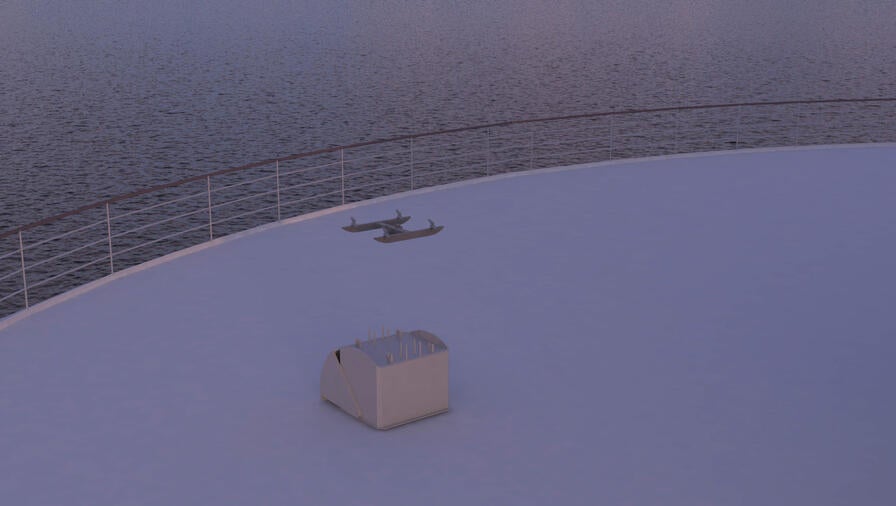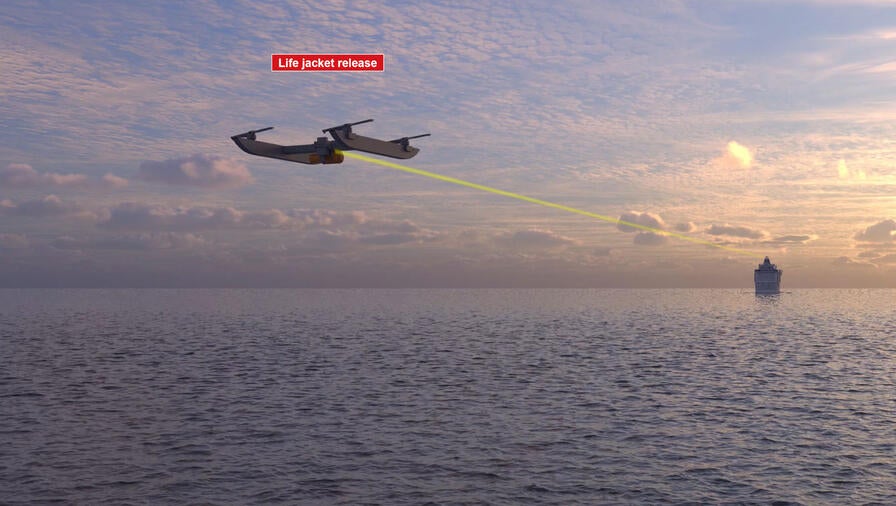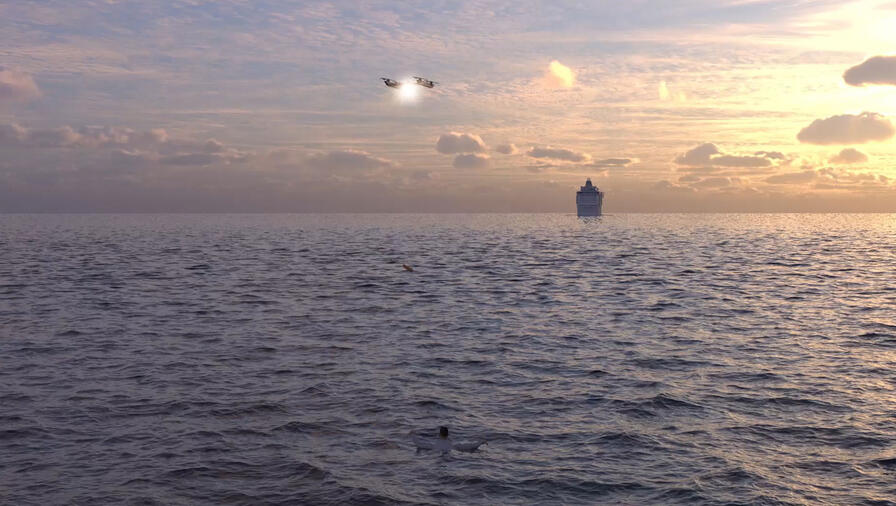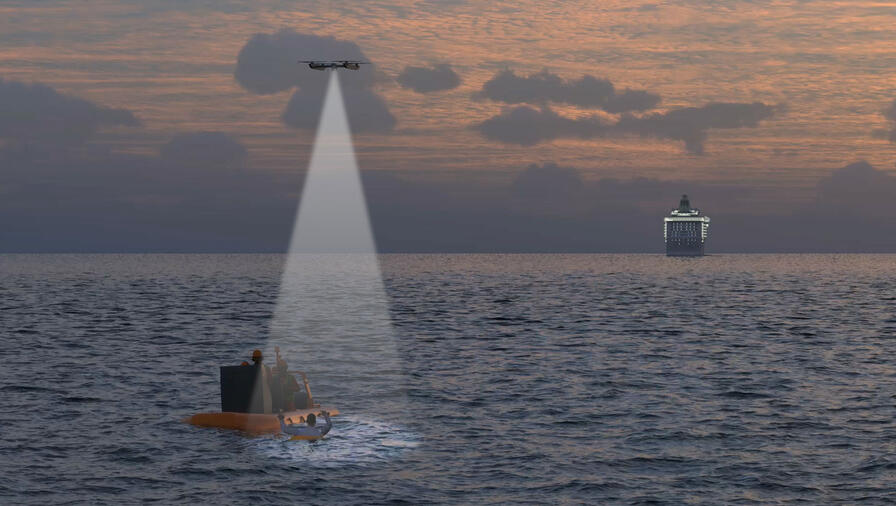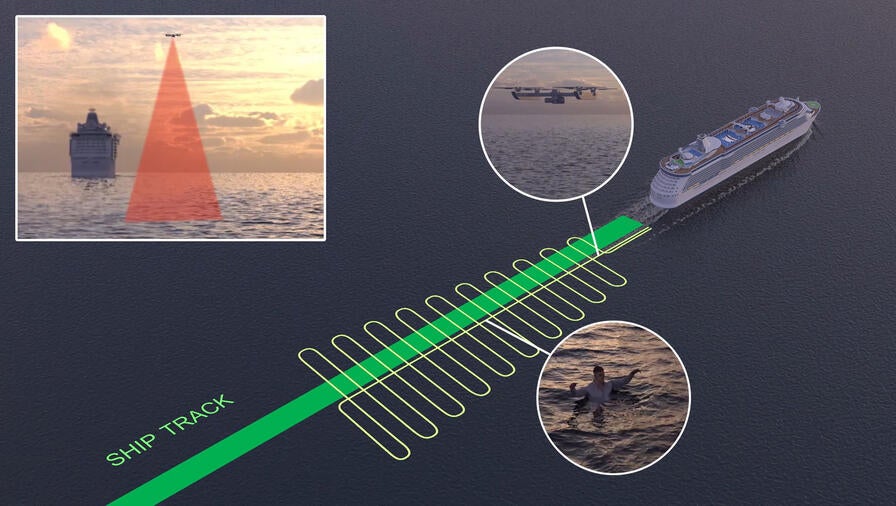 SEARCH TRACK BASED ON SHIP, WIND, SEA CURRENT AND INCIDENT LOCATION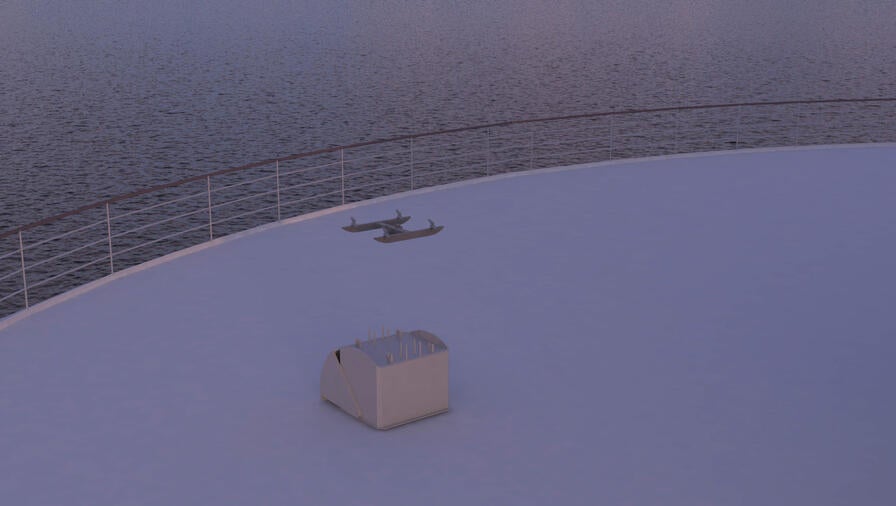 MARINE DRONE TAKES OFF AFTER HUMAN OVERBOARD ALARM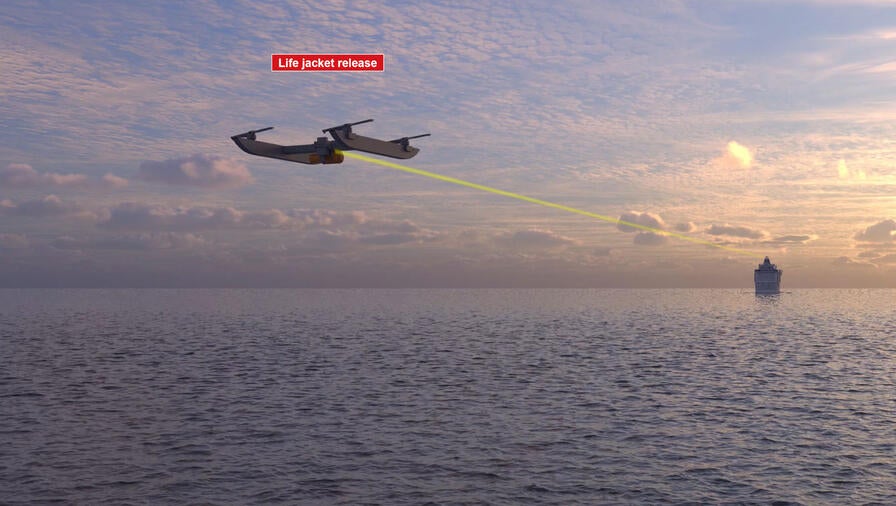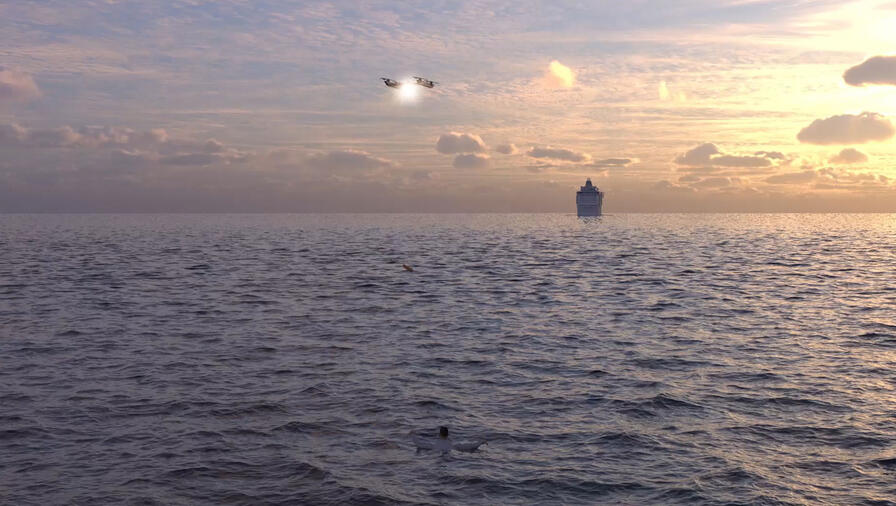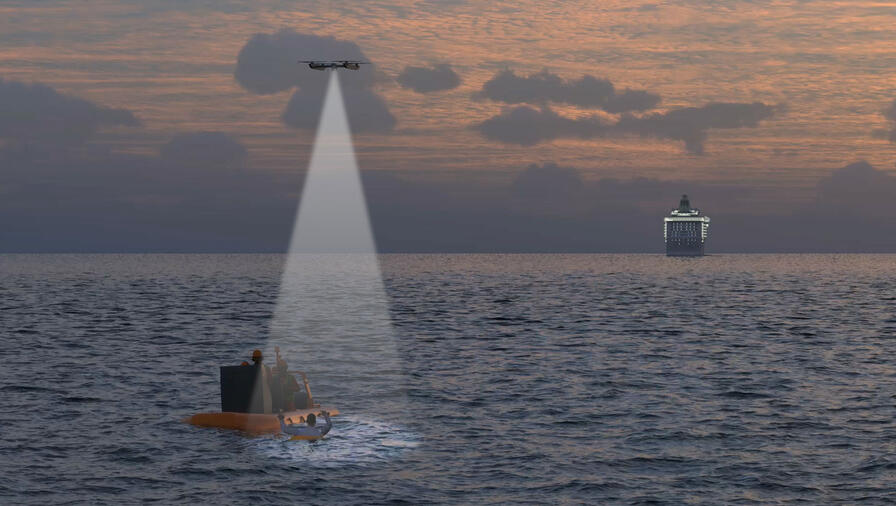 Featured News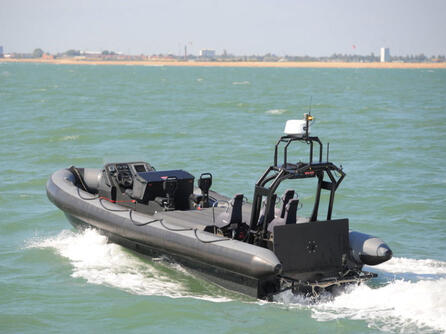 Editorial | 01. 12. 2022
Understanding Naval Autonomy's Opportunities and Challenges
L3Harris' Dr. Regan Campbell discusses the latest developments as guest on Center for Strategic & International Studies podcast.
Related Domains & Industries
Solutions that solve our customers' toughest challenges.
view all capabilities