NR-50 - Navigation Radar for Submarines
Featuring a customizable mast interface slot, the NR-50 navigation radar for Submarines is designed to be integrated on existing or new submarine platforms. lt allows the elimination of an in-hull passage typically needed for radar installation, increasing the overall integrity and soundness of the hull of the submarine.
The radar's newly designed robust and pressure-proof radome protects the sensor from the harshest external environmental conditions.
The antenna is aplanar array specially designed for navigation and surface applications. lts low weight and reduced dimensions allow for easy installation on submarine masts.
NR-50 Radar is developed in partnership with GEM Elettronica.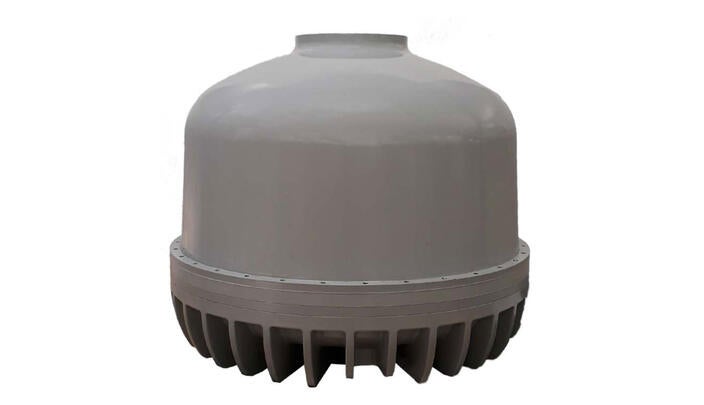 The NR-50 sensor is a pulse-compressed X-band transceiver
Transmission power can be selected by the user, from less than 1 watt (peak) up to 50 watts.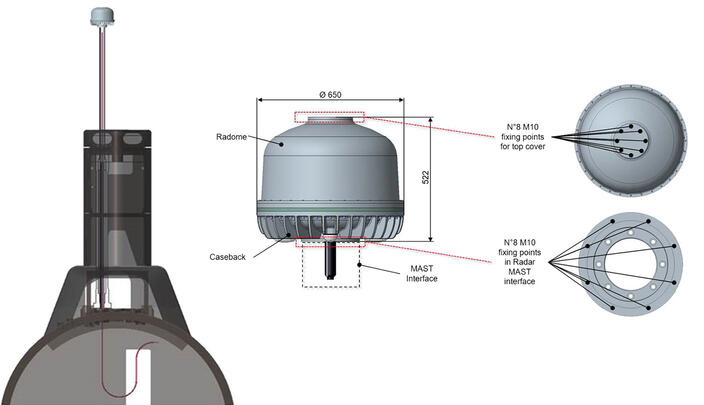 Non Hull Penetrating Mast
L3Harris also provides the Non Hull Penetrating Mast for Navigation Radar Antennas, featuring both electrical or hydraulic actuation configuration.