NEXT-GENERATION CONNECTIVITY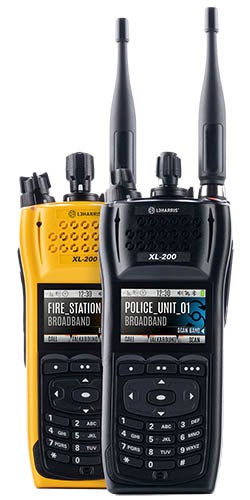 Full-Spectrum. High-Performance. Future-Primed. 
The XL 200P delivers leading-edge advanced connectivity across VHF, UHF, 700/800 MHz and broadband LTE. Because emergencies respect no boundaries, GPS, Bluetooth® and Wi-Fi® come standard. From wireless updates to a personal Wi-Fi hotspot, the XL 200P keeps you working so you stay focused on what's important. 
Extreme Audio
Challenging environments are a given. Combining a 1.5/4.0 watt max amplifier and dual speakers with advanced noise cancellation, the XL 200P comes in crystal clear. On the fireground, Bluetooth integration with the leading Self-Contained Breathing Apparatus (SCBA) manufacturer improves in-mask audio and elevates communications quality. 
Rugged and Tough
Engineered for top performance in severe environments, this ruggedized multiband meets tough MIL-SPEC standards for contamination by fluids and flammability. The XL 200P features a glove-friendly A-B-C-D switch with both front and top LCD displays in an ergonomic, streamlined profile that minimizes bulk on your belt. Did we mention the 10-hour all shift long-lasting battery?  
Key Benefits
Multiband with built-in LTE, Wi-Fi, Bluetooth and GPS
Loud and clear audio with advanced noise cancellation
Stringent MIL-SPEC standards met 
Voice and data encryption secured