Specifications
Starting from a comprehensive training management plan, we can design, develop and provide all aspects of training. We develop and integrate the training solution, based on operational analysis and personnel requirements, training needs analysis, and training media analysis to meet the qualification standards as well as the overall objectives of safe and efficient operations and maintenance of the system through its entire life cycle.
The integrated training solution is kept updated whenever the system undergoes changes, updates, upgrades, and replacement throughout the In-Service phase. We deliver Integrated Data Environments (IDE) that provide Sharable Content Reference Object Model (SCROM) compliant inputs to the Learning Management System (LMS). Changes made once are available to all aspects of training through the connectivity of the IDE to the LMS. Thus, the Training Solution continues to evolve in step with the system over the entire In-Service-Support phase. 
Featured News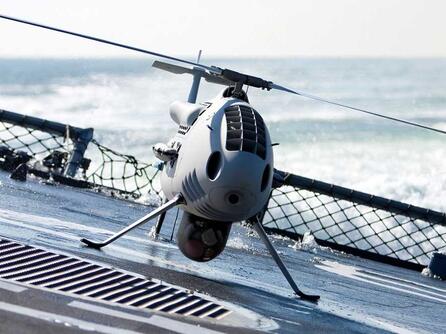 Editorial | 11. 13. 2023
Evolving Remote Pilot Imaging Capabilities
From Humble Beginnings To A Capable Future - At the end of his life in 1896, Alfred Nobel, engineer, inventor and benefactor of the Nobel Prize, had a compelling idea for "An Improved Mode of Obtaining Photographic Maps and Earth or Ground Measurements" using a photographic camera carried by a "…balloon, rocket or missile." Nobel unfortunately never lived to see a practical application of his idea, but his plans laid the groundwork on which other inventors made tremendous progress.
Related Domains & Industries
Solutions that solve our customers' toughest challenges.
view all capabilities