OPTIMUM SYSTEM AVAILABILITY AT LOWEST COST
The L3Harris Integrated Logistics Support (ILS) team provides logistics services that optimize equipment and system readiness for the duration of service life at the lowest possible life-cycle cost. 
We also ensure that all equipment modernization or life-extension programs are performed in an integrated manner with the information required to make informed fleet management decisions. 
We work closely with customers to provide a full range of integrated logistics support (ILS) services to support the acquisition, introduction, operation, modification, and disposal of major assets, such as aircraft, ships and other systems. Our approach employs the latest life-cycle material management and systems engineering techniques based on a full understanding of the concept of operations and using advanced computer tools and information technologies (IT) systems.
A multi-disciplinary team of engineers, logistic, procurement, electronic publications, training, shipping and program management personnel, delivers the following services.
Supply chain management (SCM), including spare parts support and packaging, handling, storage and transportation supportability strategy
Configuration/data management (CM/DM)
MIL-STD 1388-1A logistic support analysis (LSA), including in-service LSA
Life-cycle material management (LCMM)
Reliability engineering and failure mode and effect analysis (FMEA)
Maintainability engineering
Level of repair analysis (LORA), maintenance program planning and optimization
Health usage monitoring (HUMS) and condition-based maintenance (CBM) analysis
Systems reliability monitoring
Test equipment and tooling support and calibration
Computer resource support, including electronic interactive environment (EIE) set-up and support
Facilities construction and functional area allocation
Featured News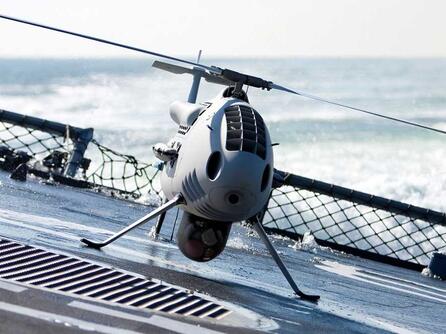 Editorial | 11. 13. 2023
Evolving Remote Pilot Imaging Capabilities
From Humble Beginnings To A Capable Future - At the end of his life in 1896, Alfred Nobel, engineer, inventor and benefactor of the Nobel Prize, had a compelling idea for "An Improved Mode of Obtaining Photographic Maps and Earth or Ground Measurements" using a photographic camera carried by a "…balloon, rocket or missile." Nobel unfortunately never lived to see a practical application of his idea, but his plans laid the groundwork on which other inventors made tremendous progress.
Related Domains & Industries
Solutions that solve our customers' toughest challenges.
view all capabilities