OUR CM/DM SOLUTION
The L3Harris Product Configuration and Data Management (PCDM) team located in Mirabel, Quebec, applies proven industry standards and practices* in managing configuration and technical data. The PCDM group applies the Institute of Configuration Management (CMII) methodology by grouping a large number of activities to achieve integrated process excellence. It enables the organization to perform requirements management tasks reliably and efficiently to fully satisfy customer needs. 
The CM processes  are executed through the performance of the CM planning, configuration identification, change management, configuration status accounting and configuration audits activities. CM assures accurate product configuration information, interchangeability, safe operation and maintenance. 
Our DM process provides you with relevant, timely, complete, valid, current and, if required, classified information to designated parties during and, as appropriate, after the product life cycle. 
* ANSI/EIA 649B Configuration Management Standard and MIL-HDBK-61A – Configuration Management Guidance
Featured News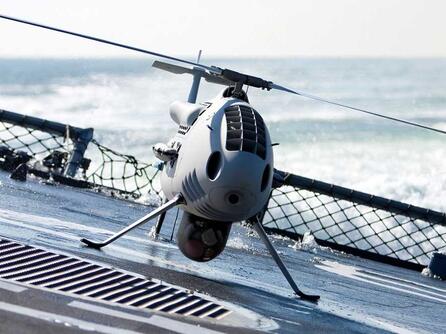 Editorial | 11. 13. 2023
Evolving Remote Pilot Imaging Capabilities
From Humble Beginnings To A Capable Future - At the end of his life in 1896, Alfred Nobel, engineer, inventor and benefactor of the Nobel Prize, had a compelling idea for "An Improved Mode of Obtaining Photographic Maps and Earth or Ground Measurements" using a photographic camera carried by a "…balloon, rocket or missile." Nobel unfortunately never lived to see a practical application of his idea, but his plans laid the groundwork on which other inventors made tremendous progress.
Related Domains & Industries
Solutions that solve our customers' toughest challenges.
view all capabilities