L3Harris is Canada's leading In-Service Support Integrator
Sustained by a culture of innovation, commitment and continuous improvement, L3Harris has evolved to become Canada's premier In-Service Support (ISS) integrator for military systems, including fighter, transport, helicopter and trainer aircraft fleets, aircraft missionization and naval support. 
Services include:
Fleet management
Program management
Second and third line maintenance (ie. Depot) 
Engineering (structural, avionics, mechanical, software, etc.) 
Integrated Logistics Support (ILS) 
Lifecycle material management 
Supply chain management 
Technical airworthiness 
Field service representatives
Electronic publications
Data management
Integrated data environment
Component repair and overhaul
Design, prototyping and manufacturing of components
Aircraft missionization
To support our Canadian ISS operations, L3Harris employs over 1,100 people at 13 operating centers across Canada.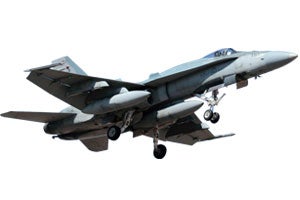 WORLD LEADER IN FIGHTER ISS AND LIFE EXTENSION SOLUTION 
L3Harris has provided leading integrated In-Service Support (ISS) for fighter aircraft for more than 35 years, including significant legacy F/A-18 work, making us Canada's Fighter Center of Excellence. The work is performed primarily at the Mirabel, Quebec facility, as well as at the customer's operating bases in Cold Lake, Alberta and Bagotville, Quebec and the customer's Weapon System Management offices in Gatineau, Quebec. L3Harris has also successfully exported this expertise in support of many different international operators, such as the U.S. Navy, NASA, the Royal Australian Air Force (RAAF), the Swiss Air Force, the Finnish Air Force and the Spanish Air Force.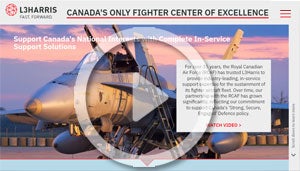 CANADA'S ONLY FIGHTER CENTER OF EXCELLENCE
Learn More, click here.
---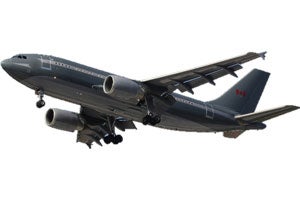 CC-150 POLARIS - A MISSION WE MEET WITH GREAT PRIDE! 
L3Harris provides all ISS services for this strategic fleet from 'cradle to grave.' This support includes the overall program management, material management and engineering support services, as well as line maintenance support at CFB Trenton, Ontario and on deployment, and heavy maintenance and component maintenance, repair and overhaul services in Mirabel, Quebec.  The CC-150 Polaris fleet is used by the government for high-profile missions such as VVIP transportation and strategic air-to-air refueling, as well as passengers, freight and medical evacuation transportation.
---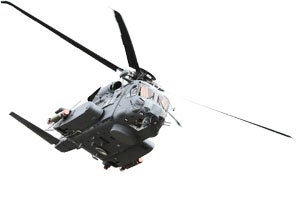 CH-148 CYCLONE – SUPPORT FOR CANADA'S MARITIME AIR
L3Harris plays an important ISS role for the RCAF Maritime Helicopter Program. From its contractor management and field offices in Mirabel, Ottawa, Shearwater and Pat Bay, Canada, the fleet of CH-148 Cyclone Maritime helicopters is well supported. We offer a full array of services including program management, weapon system engineering management, technical airworthiness, aircraft structural integrity program, integrated information environment, maintenance support, warehouse and deployment management and tool control and test equipment management.
---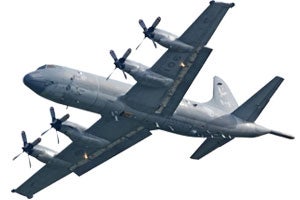 CP-140 AVIONICS AND MISSION SYSTEMS - CANADA'S MARITIME ISR PLATFORM
L3Harris provides Optimized Weapon System Support (OWSS) for the avionics and mission system suite on the RCAF CP-140 fleet of long-range patrols, multi-mission aircraft. The fleet has received over time a structural life extension, as well as a comprehensive series of block avionics and mission system upgrades. The work is performed primarily at our Enfield, Nova Scotia facility, as well as at the customer's operating bases in Greenwood, Nova Scotia and Comox, British Columbia, and the customer's Weapon System Management offices in Gatineau, Quebec.
---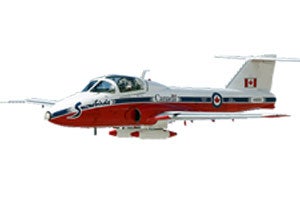 CT-114 TUTOR - CANADA'S FAMOUS SNOWBIRDS
L3Harris is proud to be the Original Equipment Manufacturer (OEM) of the venerable CT-114 Tutor, the star of Canada's famous Snowbirds air demonstration team. We currently provide the Department of National Defense with ISS services including technical investigation and engineering support services for second and third line maintenance; aircraft structural integrity program; design, development, prototyping and manufacturing; build-to-print services; publication management services and logistic support.
---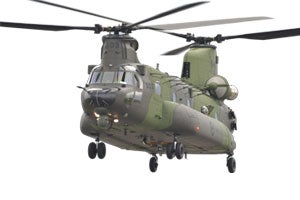 CH-147F – SUPPORT FOR CANADA'S CHINOOKS 
L3Harris is a key member of the Chinook CH-147F ISS team providing Support and Test Equipment (STE) services, logistics support analysis and electronic publication management services on this aircraft fleet. The work is carried out at the customer's operating base in Petawawa, Ontario, and in our facilities in Mirabel, Quebec.
---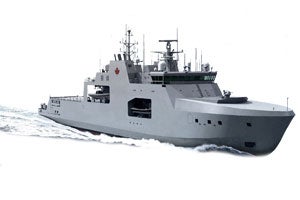 AJISS PROGRAM - INTEGRATED DATA ENVIRONMENT (IDE)
L3Harris successfully teamed with ISS provider, Thales Canada, on the Arctic Offshore Patrol Ship and Joint Support Ship In-Service Support (AJISS) contract for the Royal Canadian Navy. We are supporting the development of an S1000-compliant data management environment as part of the IDE.
---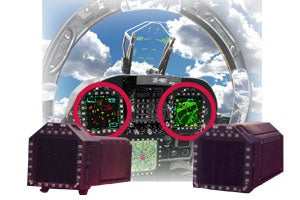 F-18 DISPLAYS OEM REPAIR & OVERHAUL
L3Harris currently provides repair and overhaul services for the F/A-18 Multi-Purpose Display Group Upgrade to the RCAF (Peraton), U.S. Marine Corps (NAVSUP/CCC) and RAAF (as a subcontractor to Boeing Defense Australia) for the displays in the single and dual-seat F/A-18 Hornet. We designed and built these displays and have been providing this service since 2008.