L3HARRIS ENGINEERING IS A FORCE MULTIPLIER IN ACHIEVING VALUE SOLUTIONS
The L3Harris facilities supporting ISS operations in Canada offers full range of engineering services. The breadth and depth of our capabilities match those of Original Equipment Manufacturer (OEM) organizations while retaining the operational agility of the Maintenance, Repair & Overhaul (MR&O) world. Many of our engineers have experience with major aircraft manufacturers, thus providing special insight into the OEM culture. 
Our team is small enough to be agile and responsive; big enough to have the full range of disciplines needed for any project.
We have the capability to engineer solutions that bring customer value and, nobody does it better!
For a detailed look into the specialized capabilities, see below:
Structural Engineering
We have a long history of aircraft structural engineering ranging in scope from component design and analysis to full-scale testing of airframes.
 
Avionics and Electrical Engineering
Our Avionics and Electrical Engineering group deliver conceptualization, design, performance demonstration and certification of system integration projects and the development of non-standard repairs. 
 
Mechanical and System Engineering
We offer a full range of engineering and technical support in the areas of mechanical systems and integration engineering. 
 
Flight Sciences
Our multidisciplinary engineering team includes flight sciences specialists with expertise in analysis, simulation, and support to certification of military aircraft and commercial derivative aircraft modified for special missions. We also count on a selected list of renowned subcontractors to perform specialized tasks, under the supervision of our expert team.
 
Software Engineering
We have over 30 years of experience in software design and development. As we strive to improve efficiency and customer value in our operations, we are constantly searching for tools that speed processes and reduce costs to offer the best value solution for our customers. 
 
On-Aircraft Implementation Solutions
We have an unmatched history of supporting aircraft operations at Royal Canadian Air Force bases and at deployed locations around the world. We also support our products serving other customers in Canada and abroad.
 
Airworthiness
We have a thorough understanding of airworthiness processes and can quickly develop a low-risk plan to achieve airworthiness certification minimizing the risk of delays and rework. 
Featured News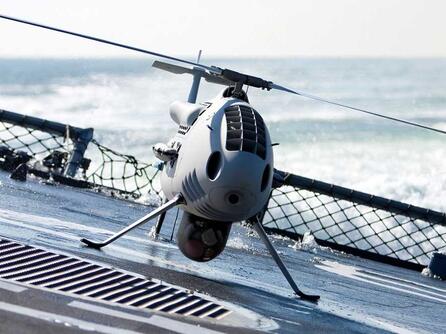 Editorial | 11. 13. 2023
Evolving Remote Pilot Imaging Capabilities
From Humble Beginnings To A Capable Future - At the end of his life in 1896, Alfred Nobel, engineer, inventor and benefactor of the Nobel Prize, had a compelling idea for "An Improved Mode of Obtaining Photographic Maps and Earth or Ground Measurements" using a photographic camera carried by a "…balloon, rocket or missile." Nobel unfortunately never lived to see a practical application of his idea, but his plans laid the groundwork on which other inventors made tremendous progress.
Related Domains & Industries
Solutions that solve our customers' toughest challenges.
view all capabilities