COMPREHENSIVE AIRCRAFT AND NAVAL FLEET MANAGEMENT SERVICES FOR OPERATIONAL EFFECTIVENESS
Over our 30 year history, L3Harris has expanded the scope of our fleet management services and sought to enhance the value proposition by improving the customer experience. We have learned that greater value is realized by being able to work with the end-customer to provide long-term, strategic planning tools and advice to ensure optimized through-life support and performance of a weapon system from cradle to grave, with the agility and creativity to meet changing requirements. 
ADAPTING TO TODAY'S ECONOMIC REALITY THROUGH INNOVATION 
Military equipment is used in many different and extreme environments, and defense budgets are frequently under pressure, requiring careful management to optimize fleet performance and life cycle. Our customers must be ready to respond in times of crisis and to use equipment in unexpected ways or locations. 
At L3Harris, we are meeting those challenges by providing information systems that encompass the latest Integrated Information Environments with Enterprise Resource Planning (ERP)/Defence Resource Management Information System (DRMIS) integration while our people excel in managing dynamic environments.
We have the proven ability to establish and lead such multi-organizational fleet management networks with a shared understanding of scope and aims, governed by integrated enterprise level management processes.
Structural and avionics upgrades 
Structural design and analysis 
Full-scale fatigue testing and aircraft fatigue management 
Mechanical, avionics, electronics and systems engineering
Aircraft component repair and overhaul
Integrated logistics support
Stripping and painting
Field service support
Electronic publications 
Integrated data environment
By tailoring these services into customized solutions, we help customers extend the service life of fleets on land, sea or in the air. 
Featured News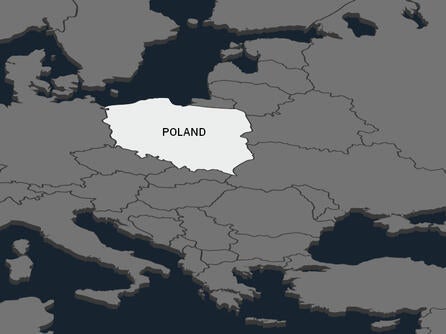 Press release | 09. 07. 2023
L3Harris Expands European Presence with Sensor Manufacturing Facility in Poland
L3Harris Technologies is expanding its footprint in Europe by creating an advanced electro-optical/infrared (EO/IR) engineering and manufacturing facility in Poland. The site is expected to be operational early in 2024.
Related Domains & Industries
Solutions that solve our customers' toughest challenges.
view all capabilities