ESTABLISHED NETWORK OF CERTIFIED AND PROVEN SUPPLIERS
We have an established network of suppliers to complement our internal capabilities, which gives us maximum flexibility for make/buy decisions to provide our customers with best value. We have proven processes to ensure that our suppliers and subcontractors maintain the necessary quality and airworthiness, or material assurance standards that provide the end customer with assured performance.  
Featured News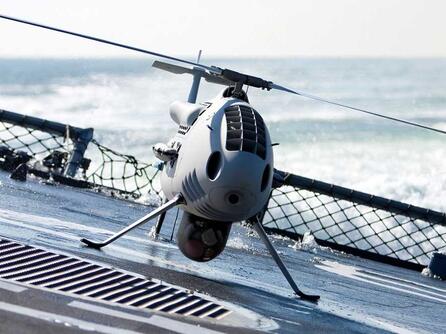 Editorial | 11. 13. 2023
Evolving Remote Pilot Imaging Capabilities
From Humble Beginnings To A Capable Future - At the end of his life in 1896, Alfred Nobel, engineer, inventor and benefactor of the Nobel Prize, had a compelling idea for "An Improved Mode of Obtaining Photographic Maps and Earth or Ground Measurements" using a photographic camera carried by a "…balloon, rocket or missile." Nobel unfortunately never lived to see a practical application of his idea, but his plans laid the groundwork on which other inventors made tremendous progress.
Related Domains & Industries
Solutions that solve our customers' toughest challenges.
view all capabilities