Product Specifications
Our expertise covers certification from start to finish. We manage the process efficiently with attention to program risk and appropriate mitigation, including:
Definition of certification basis 
Development of compliance plan
Coordination of engineering team
Liaison and interaction with airworthiness authorities
Compliance demonstration
Issue papers
Documentation
In addition, as the prime contractor supporting the RCAF CC-150 Polaris fleet, L3Harris Canadian operations have delegated military airworthiness authority similar to a civil Air Operator Certificate (AOC). 
We have been a Transport Canada accredited Design Approval Organization (DAO) since 1997 and has one of the largest non-OEM airworthiness organizations in Canada.
Featured News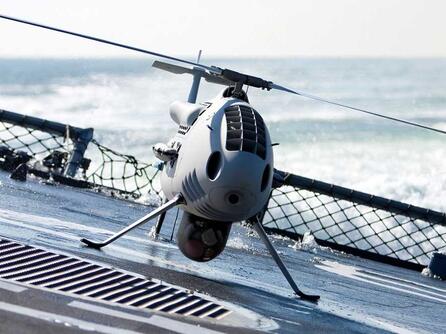 Editorial | 11. 13. 2023
Evolving Remote Pilot Imaging Capabilities
From Humble Beginnings To A Capable Future - At the end of his life in 1896, Alfred Nobel, engineer, inventor and benefactor of the Nobel Prize, had a compelling idea for "An Improved Mode of Obtaining Photographic Maps and Earth or Ground Measurements" using a photographic camera carried by a "…balloon, rocket or missile." Nobel unfortunately never lived to see a practical application of his idea, but his plans laid the groundwork on which other inventors made tremendous progress.
Related Domains & Industries
Solutions that solve our customers' toughest challenges.
view all capabilities