More details
We offer the following types of structural design services with quick turn-around solutions for both metallic and composite structures: 
Design of structural modifications and repairs
Design of new components and assemblies
Damage assessments and technical investigations
Development of process specifications and modification orders
Life improvement processes
Liaison engineering
Material and processes
Our structural engineering group offers a wide range of competencies: 
Static stress analysis
Linear and non-linear finite element analysis (material and geometric)
Fatigue and damage tolerance analysis
Establishment of critical structural data and locations
Weight and balance calculations and design optimizations
Identification and prioritization of fatigue critical structure
Development of rationalized and cost-effective structural maintenance programs
We also have a long history of supporting Aircraft Structural Integrity Programs (ASIP) of various aircraft fleets. We offer the following ASIP-related services:
Airframe strength and rigidity analysis
Operational loads monitoring and analysis
Spectrum development and comparison
Fatigue analysis, damage tolerance analysis, thermal analysis
Structural testing
Risk and probabilistic analysis
Logistics and maintenance planning
Featured News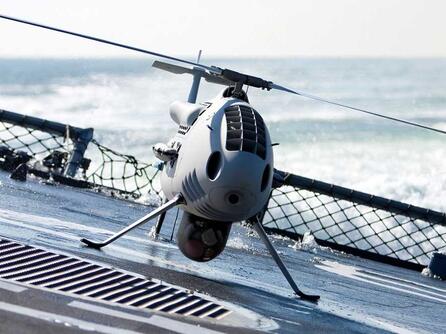 Editorial | 11. 13. 2023
Evolving Remote Pilot Imaging Capabilities
From Humble Beginnings To A Capable Future - At the end of his life in 1896, Alfred Nobel, engineer, inventor and benefactor of the Nobel Prize, had a compelling idea for "An Improved Mode of Obtaining Photographic Maps and Earth or Ground Measurements" using a photographic camera carried by a "…balloon, rocket or missile." Nobel unfortunately never lived to see a practical application of his idea, but his plans laid the groundwork on which other inventors made tremendous progress.
Related Domains & Industries
Solutions that solve our customers' toughest challenges.
view all capabilities